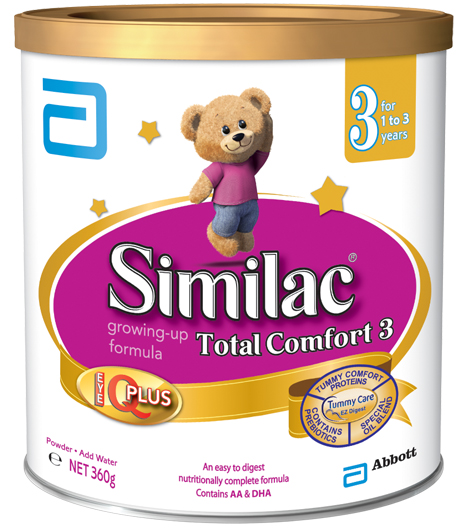 Similac Total Comfort 3
Growing up easy to digest formula from 1 -3 years

The similac total comfort

line of products is formulated with changing nutritional needs in mind as your child grows .providing special care and comfort as it is specially formulated to be gentle on tiny tummies
Easy to digest similac total comfort 3 is made with tummy care system, including gentle protein and minimal lactose. It also contains an easy-to-digest vegetable fat blend with no palm olein oil.
Contains a distinguished combination of Immunify ingredients including nucleotides and prebiotics, similar to those naturally found in breast milk and colostrum.
Not intended for use by infants or children with galactosemia.Use under medcal supervision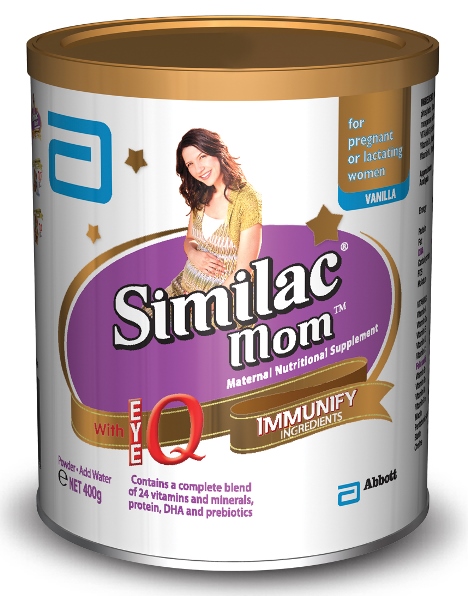 Similac Mom
Similac Mom Vanilla flavored 400 gm Tin Pack
Most complete Maternal nutrition supplement to support the increased nutritional needs of pregnancy and lactation without excess calories
For pregnant and breastfeeding moms

Similac Mom

is a supplemental source of nutrition to be used as part of an overall healthy diet that includes following your doctor's recommendation for using prenatal vitamins.
Recommended intake: 1-2 servings/day. (2 servings provide 100% of important nutrients required during Pregnancy or Lactation like Folic acid, Calcium etc.)
Provides 24 essential vitamins and minerals along with protein, DHA and prebiotics)
Contains unique IQ system of nutrients (DHA, choline, folic acid and iron), which are key nutrients for baby's development
Not for parenteral (intravenous) use.
Not for use in galactosemia
Not intended for children